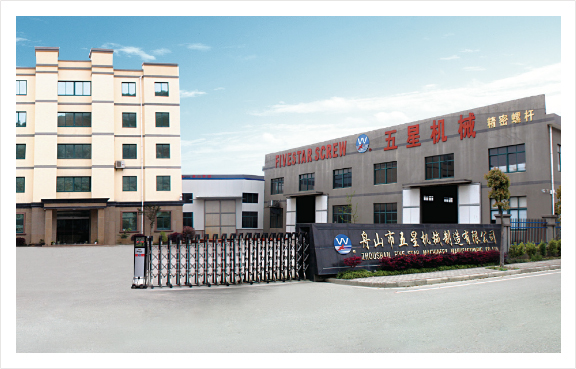 Zhoushan Five-star Machinery Manufacturing Co,.Ltd.Was set up in 1986,which is specialized in manufacturing screws and feed cylinders for injection mould machine.Depending on plentiful experience,continually introducing advanced techinical equipment and strict enterprise quality management,now the company has become a domestic large-scale manufacturer and pioneer with different high quality screws and feed culinders pioneer as well as screws processing under the ten year¡±s development.
The company has manufactured almost 100,000 sets of screws and feed cylinders for domestic and oversaes large-scale and medium-size injection mould machine companies,which annual output has reached 10,000 sets. Part products were export to U.S.,Malaysia,Japan,Italy,Hongkong and Taiwan,etc.Beacause the company¡¯s products were welcome and well evaluated by the clients for the advantages of good design,unique pressing,fine quaality and competitive price.
Five-star Machinery Manufacturing Co,.Ltd.always keeps up the operating ideas as Quality,Reputation and Service First,combined with ever-improving skills and innovation spirit,The company will make great promotion for the existing will make graat promotion for the existing clients to make splendid achievements.